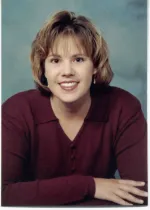 Dr. Laura Peterson is a licensed Chiropractor serving the Folsom community. She opened Family Health Chiropractic in 1999. Dr. Peterson strives to bring health to children and adults in her community through the natural approach of chiropractic, creating better health for a better life.
Dr. Laura Peterson has been freeing people from pain in the clinic in Folsom, CA. As a Chiropractor with experience, Dr. Peterson is committed to promoting optimal health and well being of patients.
Dr. Peterson uses a "whole person approach". This approach to wellness means looking for underlying causes of any disturbance or disruption (which may or may not be causing symptoms at the time) and make whatever interventions and lifestyle adjustments that would optimize the conditions for normal function. Using this unique approach, Dr. Peterson is able to help you to accelerate and/or maintain your journey to good health.
Dr. Peterson is a magna cum laude graduate of Palmer College of Chiropractic West and received her B.A. from UCLA. In her spare time, she enjoys spending time with her family, golfing, biking, and travelling.
Our Mission Statement
Family Health Chiropractic's mission is to find and serve families in our community and help them achieve optimal health through natural and effective chiropractic care. We strive to raise chiropractic awareness in an educational, compassionate, and healing environment, so we can promote the benefits of chiropractic and reach out to as many people as possible. We are passionate about enriching our patients' lives with the best health and thus, enriching the lives of those around them.